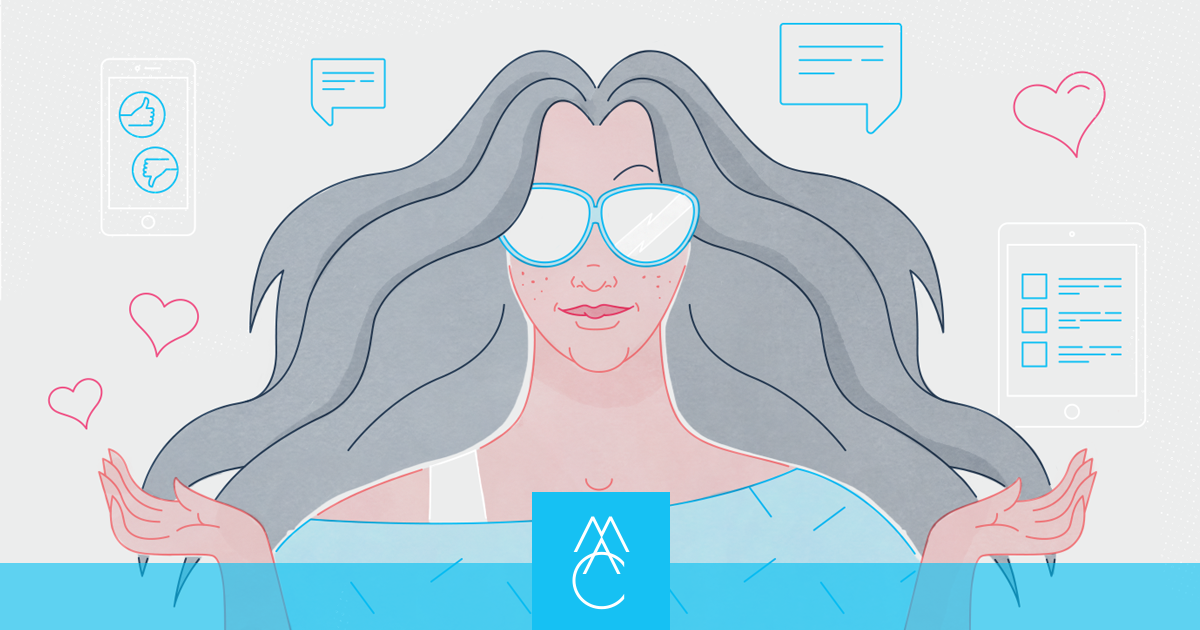 Marketing to millennials: Create a message they can't ignore
Millennials — currently between the ages of 23 to 37 years old — are estimated to yield $200 billion in annual buying power. The caveat: only six percent of Millennials consider online advertising to be credible.
So, how will you reach the other 94 percent?
With Millennials, you must cut to the chase and tell the truth. If you don't, they'll move on or rat you out.
However, when alignment between a brand and a Millennial is achieved, the results are powerful. This demographic proudly aligns themselves with brands that authentically speak to their values. They can become your most vocal advocates and brand ambassadors.
To get to this point, you must relentlessly build trust through compelling and authentic messaging.
As with any generational segment, Millennials comprise individuals with diverse traits. Despite this, some characteristics are nearly universal and provide a starting point for creating a message they can't ignore.
Loyal millennials: A paradox?
Contrary to Baby Boomers, Millennials inherently distrust organizations. They want to know the motivations behind what you're selling and if it aligns with their own value system.
If distrust is so rampant, some argue Millennials will never be loyal customers. However, a Forbes and Elite Daily study found Millennials will develop strong brand loyalty when the product is quality and they are actively engaged by the organization.
So, through honest and strategic messaging, you can build trust and create a loyal Millennial audience.
Get to the point
Thankfully, combatting distrust and building loyalty doesn't require long, complicated messaging. Millennials prefer you get to the point simply and directly, and tie it back to what is genuinely valuable to them.
But don't fool yourself into thinking simple means easy. Millennials have a strong aversion to anything remotely salesy. To strike a chord, your simple and direct message must be creative and original.
Brands that talk like a human (not a corporate robot) and take an empathetic approach will win.
How do you create such a message?
Well, you are in luck. We rounded up some examples of brands that are framing their message in a way that the Millennial market can't ignore.
Stand for something
Millennials want to give back and drive change, and they seek out brands with the same mentality. Whether it's social advocacy, environmental sustainability, or community-building, brands that clearly stand for more than themselves will draw in the Millennial crowd.
Take note from 26-year-old entrepreneur Marcus Harvey. He founded his apparel company, Portland Gear, on pure pride — the pride that Portlanders have for their city. He positions his company not just as an apparel company, but on the desire to build a strong community.
With 300K followers on Instagram, Harvey has clearly struck a nerve. Almost every post features a community members' photo and invites others to contribute.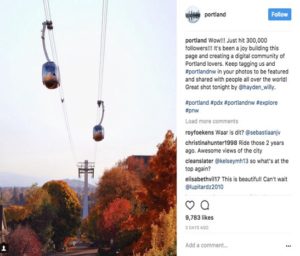 In an interview with Oregon Live, Harvey said, "People do crazy things because they want to see their photo on the @portland page."
Harvey is continually nourishing a brand that taps into people's values, their pride of place.
Make a connection
Millennials don't want to be marketed to; they want to be involved. They're more receptive to messages that come from those they trust.
A study conducted by SocialChorus found that 95 percent of millennials say friends are the most credible source of product information.
By tapping into pre-existing connections and encouraging engagement, brands can build trust with their audience. If they do so continually, they will grow a vocal group of brand advocates.
In our digital world, there are many ways for brands to connect with their audience and build relationships. Crowdsourcing and user-generated content are just two examples.
Connecting through crowdsourcing
Crowdsourcing is when a brand presents a problem to their audience and asks for their help in creating a solution.
Pabst Blue Ribbon, a beer that's been on the market for more than a century, has witnessed a resurgence since shifting their marketing toward Millennials. In an effort to connect with this generation, Pabst Blue Ribbon turned over their product design to Millennials through its PBR Art contest. Users were asked to recreate the PBR logo for a chance to win $30,000.
Connecting through user-generated content
A user-generated content strategy involves inviting or curating user content (typically a video or photo). Since the content originates from other users, not the brand itself, it builds peer trust and engages your audience.
Smart brands actively invite users to submit their content and then share it on the brand's social networks. User-generated content helps turn passionate followers into brand advocates.
There is no need to overthink this. Hydro Flask incorporates user-generated content on its social channels and website. Most Instagram pictures are curated from followers, and some web pages feature customer photos.
Millennial messaging that resonates
Millennial consumers will leave you in the dust if you give them a sales pitch. They want to connect with a business that speaks to their values.
By being direct, standing for something, and encouraging engagement, you'll build trust among this demographic.
If you continue to deliver, they will become your extended grassroots marketing team.
This article is also published on Medium.