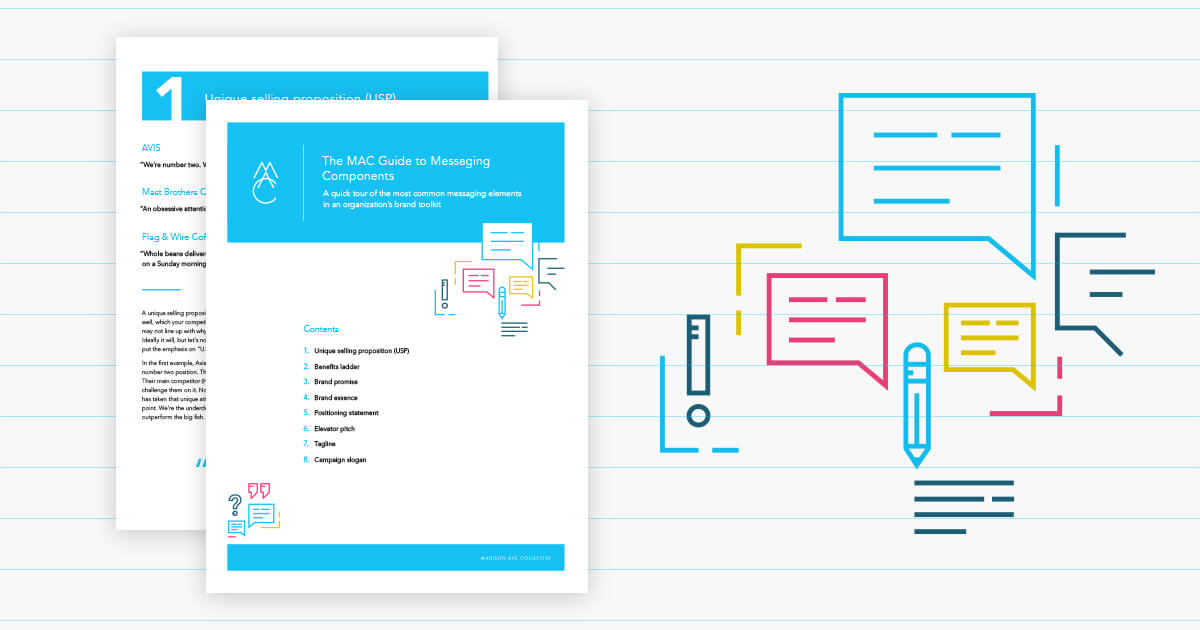 MAC Guide to Messaging Components
A quick tour of the different kinds of messaging found in an organization's branding toolkit.
From positioning statements to elevator pitches to taglines, here are eight messaging elements you can use to define and promote your business or nonprofit. (9-page PDF)
Click below to access this eBook.
View Now