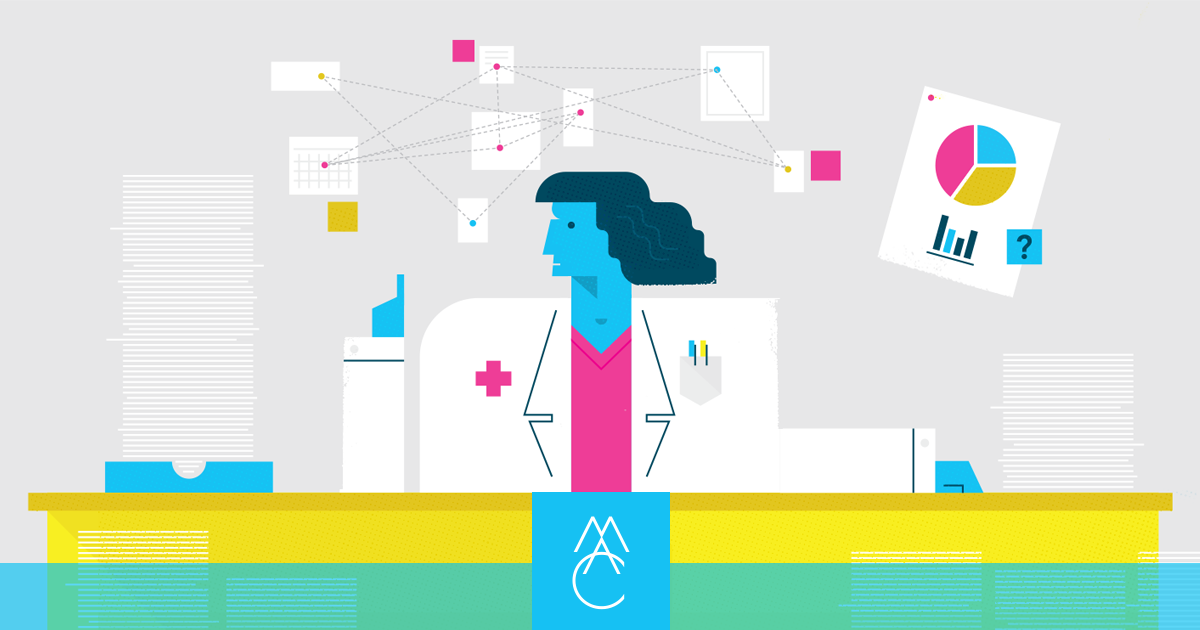 When to outsource your healthcare marketing strategy
Last summer, Forrester Research made an observation. Times are changing in marketing, and thanks to the recent flood of digital channels, social activity, and mobile tech, CMOs are "taking on significantly broader, and often unfamiliar, responsibilities."
Nearly all (96 percent) feel that the breadth of skills required for success these days has "increased dramatically." Almost half (44 percent) said they struggle to "find the right combination of people and skills in the job market."
The struggle is real in healthcare, where hospital and group practice administrators strive to protect quality of care, manage finances effectively, and market their organizations — all at the same time.
Sometimes it's practical to handle all this in-house; sometimes it's not. Sometimes the difference isn't clear. So how can you tell when it's time to outsource your healthcare marketing strategy?
1. You're in a moment of change
When in the midst of an organizational transition — growing, expanding into a new market, or launching a new service — it's vital to have the focused attention of a specialized team to guide you through the change successfully. An outside marketing partner will bring a larger perspective at a time when your focus is quite reasonably divided and supply you with the expertise you need at a sensitive moment.
2. You're facing a short-term challenge
When you have a project on the table that's larger than your team is set to handle, or when the deadline requires faster results than you can typically deliver, outsourcing is an excellent fallback.
3. You can't see the big picture
There's a difference between healthcare marketing tactics and a healthcare marketing strategy. Tactics are the hands and feet of your marketing effort. Strategy is the brain.
If your team tends to jump into tasks without thinking about the big picture, it's time to take a step back. You may be headed in the wrong direction. Your efforts may be scattershot. You may get a better return on investment by redirecting or tightening your focus.
Bottom line, when you're up to your neck in details, a strategic partner can lift you above the mêlée and help you direct your effort where it counts.
4. You need new ideas
Maybe you've got a solid marketing strategy in place — but you've hit a rut, and you need some fresh thoughts. Maybe the strategy that has served you well for years just isn't pulling its weight anymore, and you're not sure why. Or maybe you just need an expert's input on a particular challenge.
When coming up with new solutions is the sticking point, it may be time to see what an external strategist can do for you.
5. You're at capacity
If you can think of a thousand things off the top of your head that you'd love to be doing with your marketing, but despite your best efforts, you have yet to fit them in, you're at capacity.
There are several options in that situation. You could allow your healthcare marketing strategy to remain where it is. You could make a long-term decision to expand capacity by adding new hires to your team. Or you could outsource. Which option is best?
It's okay to leave things as they are if your current approach is working for you.
Hiring is an option if you have the budget and facilities to support the new position long-term, if you can find the right candidate from your talent pool, and if you can bring in enough new hires to manage the amount of work you need done.
Outsourcing is the right choice when the scope of the work is larger than your new hires can handle, when you don't have the budget or space to make the long-term commitment of hiring new staff, or when you've determined that a short-term engagement with a marketing agency is simply more cost-effective.
Case in point: our client Samaritan Health Services has an in-house marketing team, which capably handles their day-to-day needs. They call the MAC when facing special projects like PainWise, a regional public awareness campaign that Samaritan launched to raise awareness about the opioid epidemic. Having provided the original branding, naming, and strategy for that effort, we continue to serve as the task force's strategic arm.
6. You want to know the costs upfront
When you need to protect your endeavors from budget-creep, outsourcing can serve as a strategic tool to contain costs. In-house projects may sprawl, but your external marketing partner will set clear parameters around the project and hold it on track, so you'll know in advance what will get done, at what cost.
7. You can't tell whether or not it's working
An experienced agency will provide more than expertise and follow-through. They'll also help you set achievable goals with metrics in place to evaluate project success.
That's important, because metrics are your flashlight. A healthcare organization might employ the best marketing tactics in the world, but without metrics, they're shooting in the dark. This type of uncertainty is hard to live with, long-term — and there's no reason to. Your marketing strategy is an investment. If you don't have the vantage point from which to measure its return, consider looking for someone who can help turn those lights on.
8. You need to rebrand
There's a reason they call it "identity." Your brand defines who you are, what you do, for whom, and why. To answer those questions is a gigantic undertaking with major business implications, and it calls for a dedicated and experienced team of professionals to do it right.
If an upcoming rebrand is part of your healthcare marketing strategy, make sure it's in good hands. At no other time is outsourcing more important.
The eight points we covered above are just examples. But as you may have noticed, they do represents a few common patterns. To put it briefly, the outsourcing question boils down to this:
Major change
Special challenges
A rut
The need to scale capacity short-term
A rebrand
When needs like these arise, consider outsourcing your healthcare marketing strategy to a trusted partner.
This article is also published on Medium.